Re: THE MK802 II Recovery How to, Tools, Firmware and Benchm
Posted:
Sat Jan 05, 2013 3:42 am
I bought a MK802II recently and noticed that I have also problems installing applications in Google Playstore. Most of the times I have the "Invalid package" error.
Prior to do modification to the unit I would like to have the original firmware.
Build number:
RKM-emg4.0.4IMM76D20121120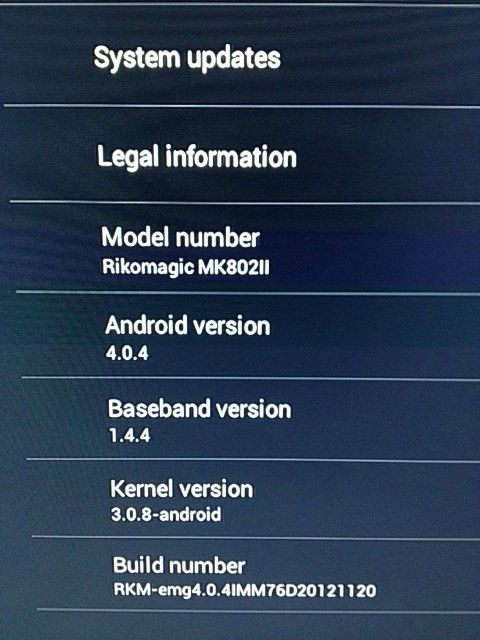 Someone can help me with this ?